Tripod was forced to remove Draac's Gifs 123 due to a copyright battle with Warner Bros. I would like to thank Tripod for the many years of hosting Draac's Gifs 123.
To all who visited Draac's Gifs 123 over the years, I hope it was as fun for you as it was for me. The internet is forever changing and growing. I guess that what makes the internet what it is, a fluid medium. What's here today, is gone tomorrow, what is not here today, will be created tomorrow. You've got to love it.
I'm not sure what I will do with this site now, I'm thinking about it. I will announce on the status/update page on Draac.Com when I decide what will become of this Tripod account.
Thank you all for your support over the years,
Draac & Draas
Some of my old pages are now back up, for now here are the links.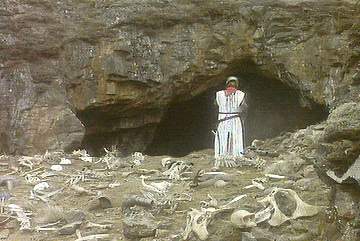 The Rabbit Did It All

What's Up Doc ? ---- You Know What's Up You Waskly Wabbit !

Sign My Guestbook
View My Guestbook
Copyright © 1997-2001 Draac's Gifs 123 All Rights Reserved.
Draac's Gifs 123 © a division of Draac.Com ©